"Ultimately, all moments are really one,
therefore now is an eternity."
David Bohm
Throughout his life David Bohm gave hundreds of lectures and talks in an attempt to not only share his thinking on Thought and Dialogue but to engage his listeners in thinking about these ideas deeply and then to share and question their own thinking, with others. Bohm's appearances where a catalyst that created and expanded the Dialogue movement that we have today in both small groups and large businesses.
Think about this: "all moments are really one."
If we were in a room together, preferably a physical room but a virtual one would do in a pinch we could explore what Bohm may have meant when he said "all moments are really one."  We surely could come close to deciphering his meaning though we'd most certainly fall short of it exactly, and that would be ok.
The process of Dialogue by itself can be as important if not more important than any conclusion about reality we may in a moment of group clarity cast in certainty. What do you think?

A Zen student may ponder the meaning of Bohm's quote with a series of questions.
What could he mean?

Does he mean there are no moments?

Is he saying that time is continuous?

Has he lost his mind?

Am I the moment?

Where can I find a cookie?
The poor Zen student is approaching it as if it were a puzzle when really it's much simpler than putting together a thousand piece jig-saw puzzle on a rainy Saturday afternoon with your annoying brothers and sisters. Maybe looking at it while hanging onto past ways of figuring things out is merely a trip down assumption lane. Am I right? or Am I wrong?  Or?

10 Videos With Physicist David Bohm
If you are interested in Quantum Theory, Dialogue or Thought you probably are at least passingly familiar with Physicist David Bohm.
On December 20th 2017 we will celebrate the 100th birthday of David Bohm.
Listening to Bohm is not a walk in the park but requires us to focus, to at times rewind and pause to think about what he's saying. How else could we hope to gain an understanding of Thought, Dialogue and Quantum Theory? It's well worth the effort I assure you.
Source: https://www.whatisdialogue.com/david-bohm-all-moments-are-really-one/
1
The Best Dr. David Bohm Interview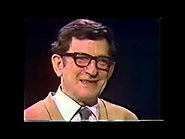 The above Dr. Bohm Video shared by Reza Ganjavi (www.rezamusic.com) for educational, non-commercial purpose only. This is a great interview with Dr. David Bohm, the great physicist and colleague of Albert Einstein & Jiddu Krishnamurti.
David Bohm gives a very engaging interview that covers a myriad of topics yet centers around "Thought."
2
Interview with David Bohm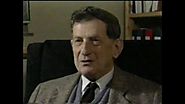 Interview with David Bohm at the Nils Bohr Institute in Copenhagen, 1989.
"I would say that in my scientific and philosophical work, my main concern has been with understanding the nature of reality in general and of consciousness in particular as a coherent whole, which is never static or complete but which is an unending process of movement and unfoldment...." (David Bohm: Wholeness and the Implicate Order)
3
David Bohm speaks about Wholeness and Fragmentation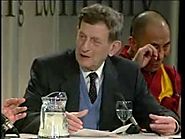 Excerpt from the documentary "Art Meets Science and Spirituality in a Changing Economy - From Fragmentation to Wholeness" Artists, scientists, spiritual lead...
4
David Bohm Reality Remix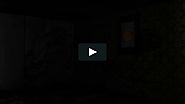 Piece produced in response to a brief entitled -Truth & Fiction. Featuring found footage of an interview with Professor David Bohm who was a protege to Einstein…
5
David Bohm on the problem of thought and Illusion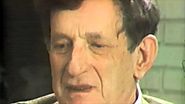 6
David Bohm on Oneness Nonduality Part 1
advaita, nonduality Vahdeti Vücud Nonduality Advaita Nondualism Spirituality Wahdat al-Wujud Sufi metaphysics Varlik birligi Tasavvuf Zeitgeist Addendum Alev...
7
David Bohm on Oneness Nonduality Part 2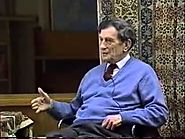 David Bohm gives a very clear talk on dialogue, nonduality and thought. Bohm also takes questions from the audience.
8
Essential Reality - David Bohm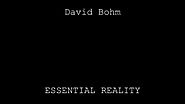 This is an audio interview that took place on the New Dimensions radio show on the NPR radio network. He talks about how our assumptions and thought create our view of reality.
9
Corey Anton: : Summary /Overview of David Bohm's book "On Dialogue"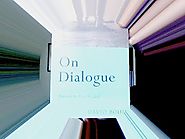 A brief and loose summary of Bohm's wonderful little book.On Dialogue..
10
Corey Anton: David Bohm: Observing Thought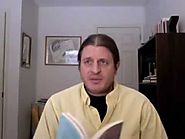 A look at how David Bohm sees Thought and Observing Thought in his great little book On Dialogue.
Save
Save
Save
Save
Save
Save
Save
Save