Get Things Done
Once you've decided what direction you want to point yourself in you can start to Get Things Done. And for many of us the neon sign in our head blinking blinking blinking, on and off over and over reminding us to Get Things Done is horrifying, and not because you don't know what the "things" are. the blinking in your mind is horrifying because we are easily distracted and have trouble holding on to our Focus.

6 How-To Focus Videos To Knock Your Socks Off!
We all want to get things done and do so efficiently. It's the efficiently part of getting things done that throws many of us for a loop and creates frustration and disappointment within our own minds.
I've noticed in the last couple of years many public schools have started teaching basic techniques on how to focus, often using mindfulness as a base to learn how to focus. For those of us who haven't learned effective practices to focusing, there's hope.
Below you'll find 6 videos that are centered on getting things done by improving your focus. I added a 7th video at the end focused on distractions.
1
How to Improve Your Concentration and Focus at Work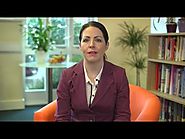 Learn more about improving your concentration at: You need to be able to concentrate if you want to get things done.
2
How To Stay Focused - The Key To Being Extremely Productive & Clear-Minded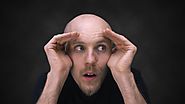 How To Stay Focused - The secret of staying focused and productive at work and at home. This one technique will skyrocket your productivity. The Ultimate Lif...
3
Focus by Daniel Goleman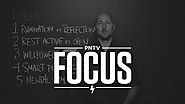 4
The importance of focus - Richard St. John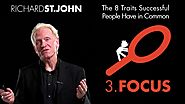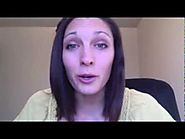 If you're asking yourself, "Why Can't I Focus?" this video is for you. In this video, I share MY experience with procrastination and being distracted from wo...
6
Tony Robbins Helps You Train Your Brain To Stay Focused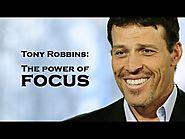 What are you paying attention to right now at this moment? This is classic Tony Robbins, if you like him you'll love this audio and if you don't like him I suggest you leave your assumptions at the door so to speak and take from it what you can use. It's worth a listen.
7
This is the real reason you can't concentrate anymore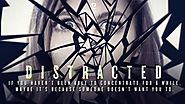 Do millennials really have attention spans shorter than a goldfish? That's what the media would have you believe, but as always, the truth is a bit more comp...
Save
Save
Save
Save