Fate is shaped half by expectation,
half by inattention.

Amy Tan
I used the above quote from Amy Tan because it struck a chord within me. Most of us spend a huge portion of our life walking around in a fog of inattention missing out on each moment as it comes and goes within our lives and the lives of those important to us.
I don't know if this addiction to being distracted, of always looking for something different than what is right in front of us, of constantly needing the next new thing is perhaps genetic or strictly our choice. I do know that if we choose it, attention energizes our existence. If we embrace attention we can stop missing so much of what life is offering each and every moment.
As a child I heard from adults a steady refrain of "pay attention." I admit, my mind tended to wander from place to place but I never once thought the adults had much authority in the attention area, after all their lives seemed full of distractions of their own making. But now I know at least their intent was correct. Paying attention is a huge skill in life and directly impacts our success.
Yes, attention energizes our existence just as surely as inattention dulls it. Corralling our moment to moment awareness and focusing it within each moment strengthens our perceptions, understanding and ultimately leads to a deeper success in life and work.
it may seem like a huge deal to change how you perceive each moment in your life, but let me assure you it's well within your reach. Setting aside as little as 10 minutes a couple of times a day will kick start your focus and lead you into a new place of awareness.
Yes, attention energizing our existence and you can be part of a new and more bountiful existence by simply embracing the first step in a mindful practice.
Below is a list of articles about attention that I think you may find informative. Do give them a once over and think if you're new to mindfulness think about setting aside a couple of short periods each day to practice bring more attention into your daily life.
Attention Leads To Understanding And Success
Focusing our attention on one thing at a time will not only increase our understanding but will also increase our chance of success.
The most important question we need to frequently ask ourselves is, am I paying attention. You'll be surprised at how quickly asking yourself the attention question will become automatic and you'll find yourself less and less distracted by the world.
"What you stay focused on will grow." Roy T. Bennett
1
Observation: Are You Paying Attention?
Oct 30, 2016 - vimeo.com -

3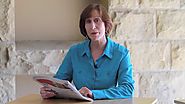 This is "Observation: Are You Paying Attention?" by epicenterusa on Vimeo, the home for high quality videos and the people who love them.
Oct 30, 2016 - livescience.com -

3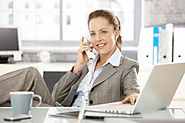 The typical person's attention is diverted every three minutes by their inbox or cell phone.
Oct 30, 2016 - successconsciousness.com -

3

Tips to improve concentration and attention. Learn how to focus your mind.
Oct 30, 2016 - amazon.com -

2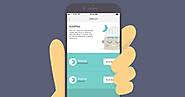 Amazon.com: Headspace Meditation: Memberships and Subscriptions Headspace is meditation made simple. Via subscription, Headspace offers dozens of guided sessions tailored to the needs of each user. So you can learn to stress less, love more or even sleep better in just ten minutes a day. Consistently among the top-ranked Health and Fitness apps, the Headspace app has over 8 million users in more than 190 countries
Oct 30, 2016 - lifehacker.com -

3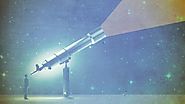 It's easy to not pay attention to the world. We lower our eyes when we walk and avoid eye contact at the supermarket. For most of us, our default state tends to be ignoring what's around us. But doing so makes us miss out on inspiration and fails to develop our curiosities. Here's how to train yourself to pay a little more attention to the world around you.
Oct 30, 2016 - americanexpress.com -

3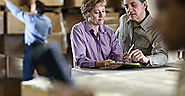 Don't let your big-picture thinking stop you from caring about the small stuff. Paying attention to the details could give you a competitive advantage.