Music Releases Us From
The Tyranny Of Thought
There are a myriad of practices, paths, books, electronics, sounds and courses all extolling and promoting the benefits to be found when you relax your mind. Generative Dialogue is no exception, we think a clear and relaxed mind is the starting point to creating a truly remarkable experience of interaction and understanding. We encourage participants in Dialogue to practice relaxing the mind not just in Dialogue sessions but also at home.

Calming and balancing the tyrannical forces of distraction that at times assault our minds from both inside ourselves and of course from outside in the world at large is more than necessary it's critical. Can any of us possibly think we can understand the ebbs and flows of what others are experiencing if we ignore the state of our own mind? I'm pretty sure the answer is clear. 🙂
There is no one right answer when we set out on the journey to relax our mind, there are plenty of signs and waving hands pointing to their way, but it needs to be a way you'll follow with some sort of regularity or the value is really quite small. In the simplest terms, you must practice if you want to master Dialogue.

Recently I came across a bold statement telling me that the first song in this list "Weightless by Marconi Union" was the most relaxing musical track in the world. Wow, how could I not go and take a look or listen as the case might be to see if their claim held water. I'm always looking for alternative techniques and technology to share with readers so you can relax your mind and better communicate at work and at home.
Here's a link to one of a dozen of the articles trumpeting this tune by Marconi Union, it's on INC Magazines website and is titled Neuroscience Says Listening to This Song Reduces Anxiety by Up to 65 Percent
Well, is it the most relaxing tune in the world? I don't have a clue, but I can tell you from my listening to these tracks below there are some surefire picks to relax your mind and smooth out the days ruffles. Give them all a try and pick two or three to really spend some time with.
If you have a moment please share this post with your social people and let us know what your experience was like with these tracks. Thanks

10 Great Music Tracks To Relax Your Mind
Taking a break 2 or 3 times a day is a great way to untie the knots of stress in your body and also relax your mind. But some people don't want to meditate or breathe deeply and so for them here are 10 pieces of music shown to reduce stress and relax the mind.
The research was done by Mindlab in the UK for Radox-Spa and they came up with a list of music to relax your mind the most. Their research also showed that some music can be more relaxing than a massage, think about how great doing both at once will be.
The music below is the order that Mindlab came up with in their research to find the 10 most relaxing pieces of music. Of course not everyone will find all ten to their taste. Enjoy!
Source: https://www.whatisdialogue.com/relax-your-mind-short-music-breaks/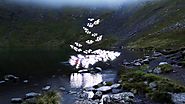 It's rated the number one relaxing music track by at least a dozen blog posts and articles on the web. Called Weightless the track is 8 minutes long and was created with the help of MindLabs in the UK using EEG and Biofeedback equipment that tuned it to heart rate, brain waves and breathing... I love the track and bought the whole album.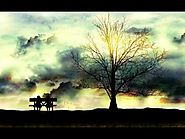 This track titled Electra by the electronic music group Airstream landed at number two on the top ten list of the worlds most relaxing music. This track has more of a background beat than the number one track on this list " Weightless" I find it relaxing and easy to have playing in the back ground but I do lean more toward less of a background beat in the ambient music I listen to. Give it a listen to.
3
DJ Shah - Mellomaniac (Chillout Mix) (Best Chillout Music Series)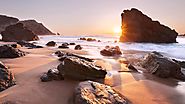 This track has a kind of upbeat sound that might fit well into the background when you have a group of friends over for a simple dinner or sitting around with some wine and talking about things. The best in the background is more than I like but again I'm not a super fan of a driving beat when I listen to ambient sounds. Check it out it might be just what you're looking for.
4
Enya - (1988) Watermark - 01 Watermark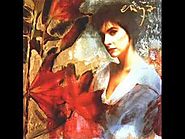 Coming in at number 4 on the list of tracks that will relax your mind this cut by Enya has been around for nearly 30 years and has a bit of a dramatic movie background going on. I'd play it in the background if I was staring our the window pondering a question or maybe looking for a line that would fit well in a story I was writing. I think it is the shortest track on this list. Give it a listen see what you think.
5
Coldplay - Strawberry Swing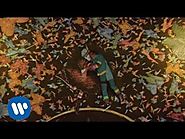 I would never have thought of Coldplay's track Strawberry Swing falling into the relax your mind category but as I listen I guess I cn see it. It's good to remember that the tracks on this list were picked because of how they effect your brain waves, heartbeat and breathing so this is one of those cases where you can't judge a book by it's cover so to speak. Give it a listen.
6
Barcelona - Please Don't Go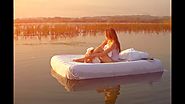 This track creeps up on you and I find it quite relaxing and even focusing of my attention. The lyrics are a little on the fluffy side but playing in the background while working on a project would work well for me. Let me know your thoughts
7
All Saints - Pure Shores (Official Music Video)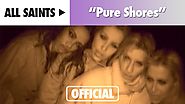 8
Adele - Someone Like You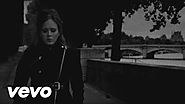 Music video by Adele performing Someone Like You. (C) 2011 XL Recordings Ltd
9
W. A. MOZART - DUETTINO " CANZONETTA SULL´ARIA " y " CHE SOAVE ZEFFIRETTO "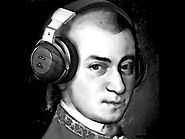 10
Cafe del Mar - We Can Fly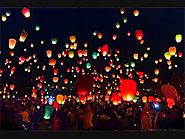 11
MindLab and RadoxSpa Research Video
The video below is about the steps and Procedures MindLab went through to come up with this list of top 10 relaxing pieces of music.
12
Radox Spa - The Worlds Most Relaxing Track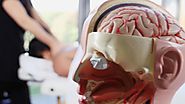 Created in association with Marconi Union with collaboration from theraputic sound practiotioners. The track was tested at Mindlab in Brighton. Threefold produced…
Save
Save
Save
Save
Save